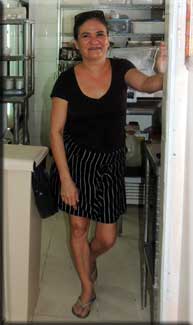 Our Menu
The menu and prices are subject to change. Prices are in Euros.
Ask about smaller plates for kids and daily specials.
On the left is Vero, longtime chef.
On the right is Sylvie, the sous chef.
Below left is a waterfront table and
below center is the VIP room!